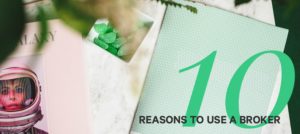 Securing yourself a home loan – independent of expert support – can be a minefield. From understanding interest rates to working out your absolute budget, a broker brings knowledge and delivers value and can  expedite what can be a lengthy process. In today's blog, we present 10 critical reasons for using a broker – illustrating how Martin Ryan and the Aviser team put you in the best possible lending position.
You're getting financial smarts, too
Remember that mortgage brokers are on your side. If you head straight to your bank, you may be denying yourself the best financial outcome. Remember that mortgage brokers are on your side. Your bank may offer you a loan that's unsuitable for you in the long term, while a broker is focused on the best solution for your means and lifestyle – today and tomorrow. A great broker really getz to know you and your aspirations, which is important when taking finance steps. 
Get things moving with a map
With a broker on your side, you're in the best position to score a swift approval – perfect if your dream property is going to auction soon. By knowing what lenders require and what makes them tick, we put your application on the fast track. The financial institution you've used since you were a child may not be trying to acquire the business of borrowers of your profile, and they'll alter policy and rates to reflect their inclinations. The lending landscape is constantly changing – we get things moving for you in the right direction.
It's free!
Unlike many other services you'll encounter en route to home ownership, the majority of brokerage services are free. Brokers make their money by connecting financial institutions to qualified borrowers, not by charging you. 
Help with the papers
Home loan applications do lend themselves to heavy paper trails. With a broker on your team, you'll be able to ask questions along the way, saving you time and energy when it comes to filling out forms.
Access to all the loans
Much like a secret storeroom at the back of your favourite shoe store, brokers have access to home loans that you might not find advertised. Our hard-earned relationships with every type of lender – from the Big Four to boutique financial institutions – offers you the widest variety of loans available. Would you like to learn more about the 'secret' loan market? Contact us for your free 10-minute consult here.
Make the switch
A broker is for life, not just for settlement. While we help you secure the right home loan, we'll stick around for the life of your loan to ensure you stay on top of your game. From switching loans to moving house, simply come back to us and we'll get the ball rolling.
Best management of your loan
Keeping on top of your loan and making adjustments to your interest rate can be a difficult task to juggle. Working with a broker can help you manage your loan more effectively over its lifetime, reminding you when fixed periods are up and ensuring that your mortgage remains relevant to your goals and aspirations.
Ahead of the game
Once your broker has secured your loan, you can request a 'health check' at any time, to ensure you're still getting the best rate. It's always worth asking the question! 
Transparency is key
When lenders advertise their rates, there are often hidden fees or clauses designed to entice you in, before tripping you up. With a broker in your corner, you'll always know exactly what you're in for.
Get to know your budget
The all-important 'B' word: budget. While you might think that your smartphone calculator or online calculator is all you need to tot up your budget for that investment property, a broker accurately estimates your lending potential, presenting a number of options to suit.
PS: If you're on the hunt for the perfect home and the perfect loan to match, get in touch with the friendly team at Aviser Finance and get started today! Whether you're looking to purchase your first home, refinance your existing one or build an investment portfolio, Martin and the team can help. Contact us today.