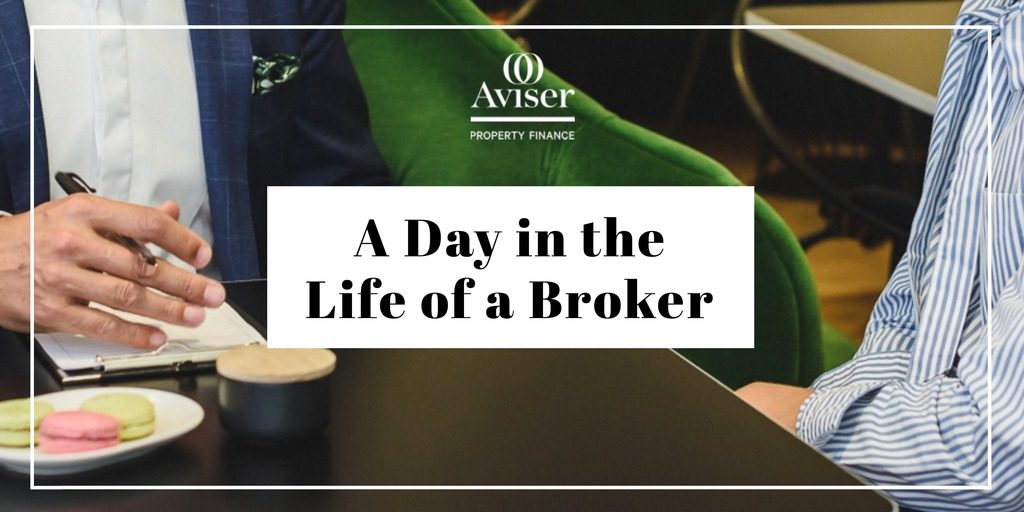 For a South Melbourne mortgage broker like Aviser Finance's Martin Ryan, there are no boring days.
In fact, you'd almost think he was Superman if you didn't already know that – despite an impeccable dress sense better suited to James Bond – he's the most down-to-earth guy on Clarendon Street. In today's blog, Martin shares the details of a broker's day, and how helping Australians to achieve their property dreams is one of the most rewarding jobs available.
5.30am I do kind of bounce out of bed at the moment. I've been doing a new morning ritual based on the book Miracle Morning by Hal Elrod. It suggests that before getting into your day, you should find some time to mediate and affirm. Thoughts really do have a lot of power.
7.30am Breakfast with family! It's quick, but we do like to sit down together for as many meals as we can. I like to soak up the hilarious character that is my daughter, she's inherited her mother's creative mind and humour. They're a dynamic duo and they make me excited about each day.
8am On the way to the office, I stop to admire the new renovation that two of our clients recently completed. It looks magnificent and I find myself thinking, 'this is what it's all about!' I grab a coffee and say g'day to Harry at Park Lane Café on Clarendon Street.   
8.30-8.45am I arrive at work. It always strikes me what a wonderful job Tonina has done, creating the beautiful space that is Aviser Finance. There's so much natural light – it feels more like a beautiful home than an office!
8.45-9am I have a Skype call with a client from one of the mining towns that are still going well. He wants to refinance his investment loans. He's come to the right place!
9.00am Time for a team meeting. Keeping lines of communication open is so important. We focus on further ways to assist clients and get the best results for them.
9.30am-10am I make some calls to our bank connections and follow up on several client applications. From convincing lenders of the worthiness of a loan to negotiating pricing on new loans, it's all about making sure our clients have the best shot at financial success.
10-11.30am Time for some professional development with lenders! Whatever banks are doing, Aviser Finance are committed to keeping abreast of it. That way, we can steer our clients towards success, assisting them to achieve their goals in leaps and bounds.
11.30am-12.30pm I work with the team on client proposals and compliance loan summaries. 
12.30-1.00pm I do a special talk at the local school for Global Money Week. The kids are in Grade 3, and they're super smart and engaged. We're teaching them about the difference between good debt and bad debt, and 'wants' versus 'needs.' Being part of the community is really important to our business, and one of the most enjoyable aspects of it.
1.00-2.00pm Lunch with a business associate. I make a point of staying connected with all our referral partners, whether they're real estate agents, buyer's advocates, accountants, financial planners, conveyancers, tradespeople, pest inspectors, movers, florists or travel agents – we can always recommend the best of the best for our clients.
2-3pm Client meeting. I'm confident we're going to save these clients some serious money. They've had their current home loan for five years and their investment property for eight, but they haven't really revisited their loans. With Aviser's knowledge of the current market paired with our connections, there will definitely be some celebratory holidays in order. I hope we get a postcard!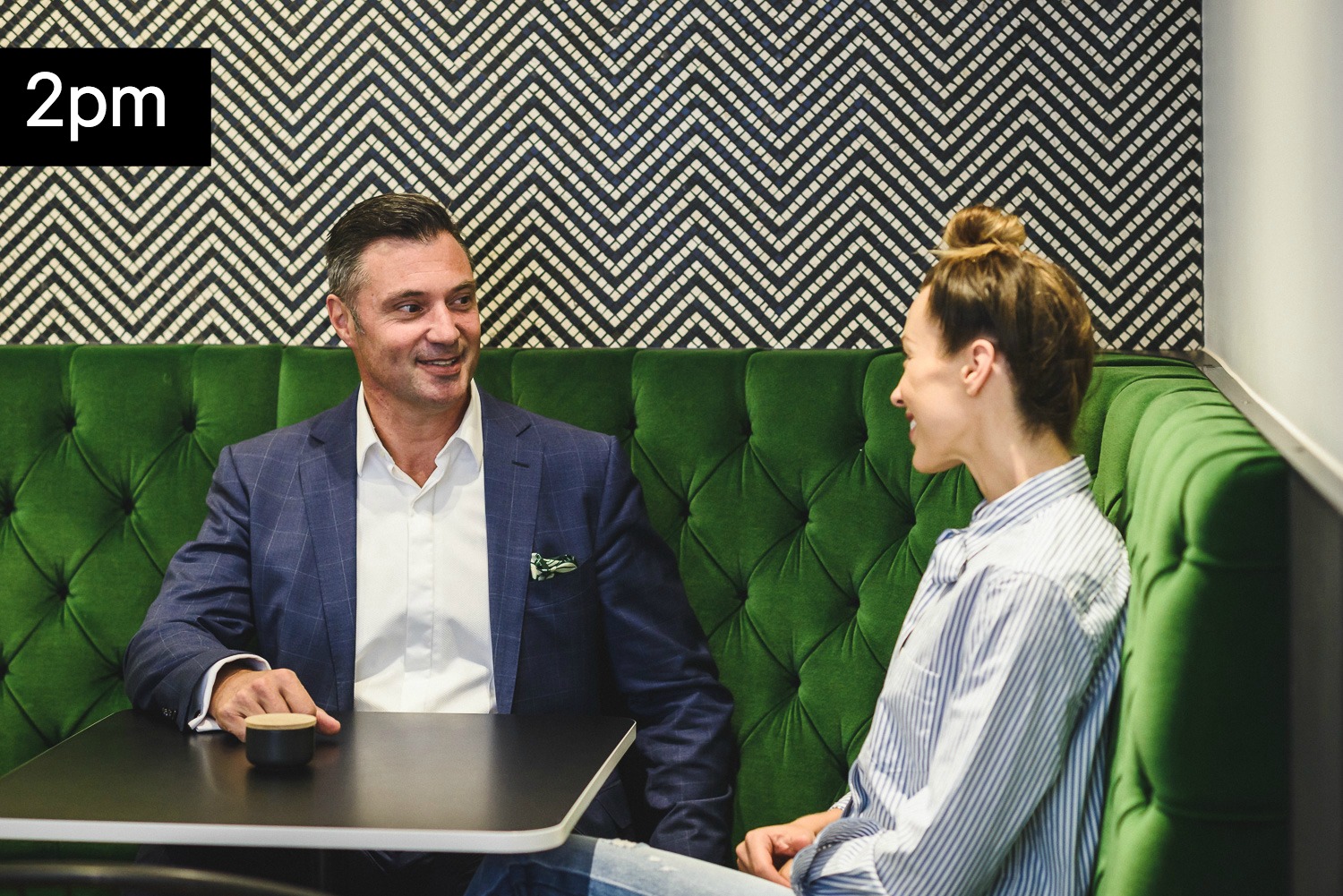 3-4pm I complete some client and lender proposals, make a few calls to clients and a couple to some of our referral partners, too.
4.30-5pm Time to plan for tomorrow with the admin team. A client has just called to let us know he wants to acquire an Audi 4WD. Can we finance it? Yes, we can! Would you like to discuss your own car finance? Contact us for your free 10-minute consult here.
5-5.45pm A somewhat special client meeting – the couple have just got engaged and are looking to buy their first home! We have some flowers from Ivy & Eve and champagne waiting for them.
6-6.45pm Another client meeting. This family would like to upsize to a four-bedroom home with a yard, close to Elwood or Albert Park. We're going to give them the option of working with a buyers advocate as the properties they're interested in are highly sought after.
7pm Home it is, for dinner with the family. Then it's story time with our five-year-old! If we're feeling energetic, we'll play family DJ request where we'll each request a song and dance around the living room to our favourites.
9pm I'll fit in a Skype call with one of our ex-pat London clients who wants to reinvest in the Australian market. Why? Brexit has made him look home again! In his own words, 'I still call Australia home.' And I genuinely believe we are so lucky to do so.
At the end of the day, I take a minute to contemplate how rewarding it is to be able to make great things happen for our clients, friends and clients who become friends.
PS: At Aviser, our goal is to put our clients in the best financial position possible while helping them realise their goals. Whether you're looking to purchase your first home, refinance your existing one or build an investment portfolio, Martin and the team can help. Contact us today.