Australians have always enjoyed a grand romance with property. We've been prolific builders, from the days of Marvellous Melbourne onwards.
Postwar, the 'Great Australian Dream' of a two bedroom home on a quarter-acre block grew in popularity, pushing the boundaries of our city further north, east and southward. And whilst our desire for our ow home grows unabated, the kind of property which we dream of is again shifting. In today's Aviser blog, Martin Ryan unpacks trends in Melbourne's property market interpreted through the 'average' family home loan. (And for more on Australia's love of property over the last century, don't miss Tim Ross' Streets Of Your Town on ABC iView!)
The 'ideal' family home profile in Melbourne is changing. With lifestyle at a premium, buyers are compromising on the size of their property in exchange for a preferred location. Many families work long hours, and want to live in areas well-serviced by schools, hospitals and parklands – offering easy access to public transport and employment. Buyers unwilling to make compromises are generally unable to enter the property market without help from relatives. This means that the Bank of Mum and Dad is increasingly supporting first home buyers' lending, creating additional stress on borrowers which is difficult to measure in comparison to lending from an official financial institution.
People's lifestyles are changing as they move closer to the city, and much of family life is occurring outside the home. If buyers want swings and a pool in the backyard, they need to look much further out of town if they're on the average wage. We're seeing a huge wave of subdivision development in bayside suburbs like Bentleigh, where every second home seems to be pushed over to make way for townhouses. It satisfies both the desire of the'Mum and Dad developer' (yes – a whole new category!) to enter the subdivision fray and the needs of the purchaser who wants the amenity and location of the dwelling without the maintenance of a large backyard.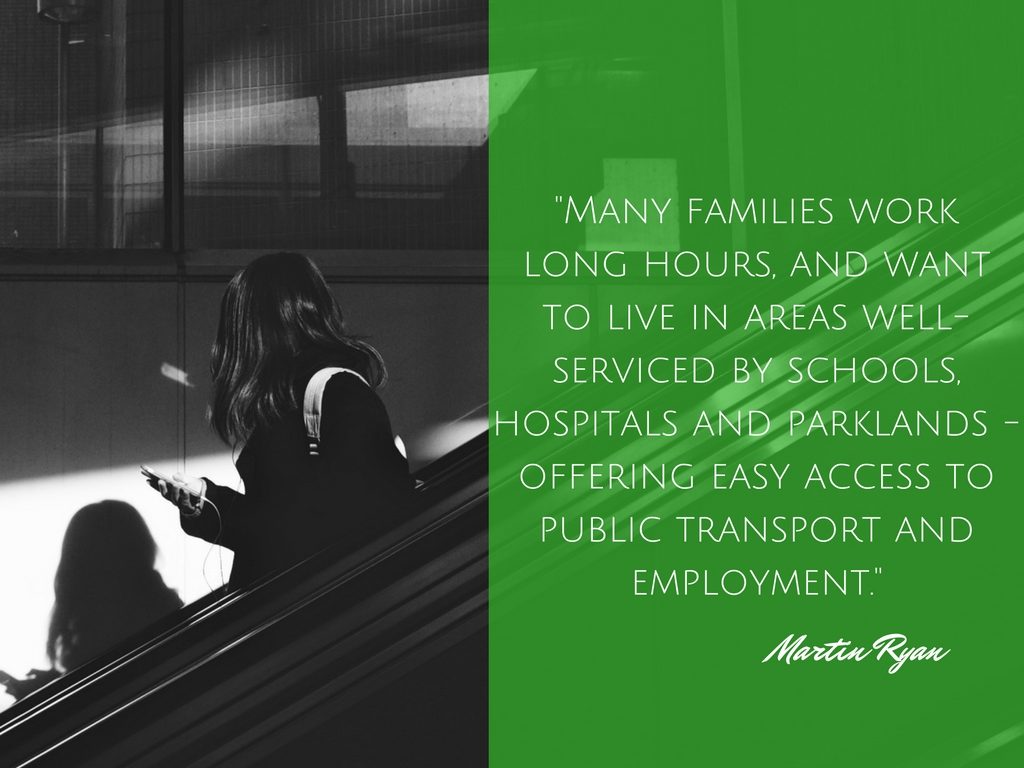 Melbourne families are putting 'all their eggs in one basket.' Most of our family-age clients are borrowing for their principle place of residence with a view to downsizing later on when they no longer need as much space. Their children are staying at home much longer as they struggle to get into the market and save for a deposit. We've noticed that first home buyers  (the children of those with substantial inner-urban assets) are either unwilling to compromise on their first property's location and features, or unable to sacrifice their "smashed avo" lifestyle in order to own property.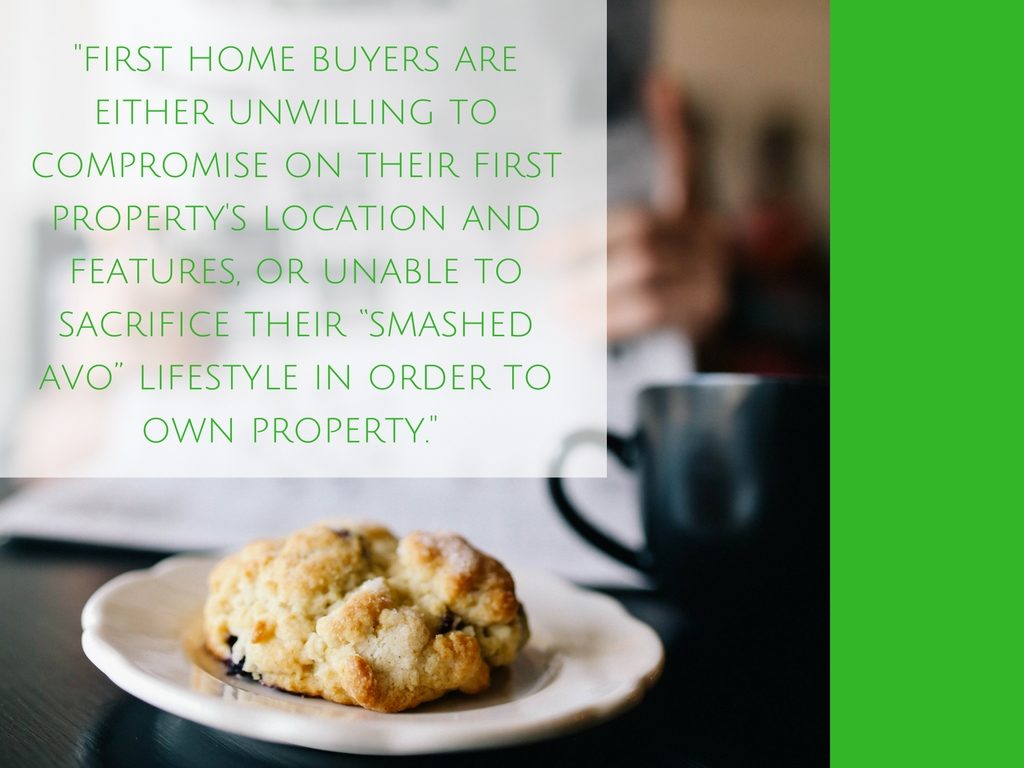 Oversupply is on Melbournite's minds. Most purchasers  appear to recognise the oversupply issue in the apartment market and they are leaning towards villa units, townhouses and houses for their investment portfolio – even if it means purchasing a suburb or two further removed from their preferred location. Houses are still appreciating substantially in Sydney and Melbourne, and 'bricks and mortar' is an investment category Australians are very comfortable with. Of course, property is not enjoying equal across the nation – it is often noted by economists that we have a 'two speed' market in Melbourne and Sydney as opposed to the rest of Australia. You can break that down further to houses versus apartments within Melbourne and Sydney, too.
Families still love houses, when all is said and done. Houses or any other dwelling with a decent land component will continue to appreciate strongly in the near term, possibly until interest rates go up or until wage growth can no longer sustain capital growth. If or when a correction to the property market comes, dwellings with land will likely be more gently affected than the apartment market. As Melbourne matures, apartment living becomes more attractive – but whether supply is temporally matched with demand is an issue. I suspect there may be some opportunity to buy well into the apartment market in the next couple of years before it matures.