The statement "stay ready so you don't have to get ready" rings particularly true in the world of finance and lending. A critical part of one's journey to property ownership is ensuring all aspects of your finances are prepared and organised. At Aviser Finance, we are advocates of building a strong broker – client relationship, based upon the pillars of mutual trust, honesty and understanding.
Meet Georgia and Christian, two valued Aviser clients that we've had the pleasure of assisting to purchase their beautiful first home across Melbourne's Botanical Gardens. In today's blog, we sit down with the lovely couple to hear about their experience and the supportive, trusting relationship they've developed with our team over the past few years.
Aviser: Can you explain the role Aviser's team played in assisting and supporting you to purchase your first property?
Georgia & Christian: Aviser were there for us from the beginning of our process! When we were discovering what our price point could/would be, all the way until the very end, by introducing us to our conveyancer who finalised our settlement.
A: You've purchased an apartment across the iconic botanical gardens, how important was location for you? What factors influenced you to purchase in this area?
G & C: Location was really important for us. We have always been within 8km of the city, so didn't want to stray too far away from the lifestyle we enjoy. We also wanted to be close to parks or walking track as we were looking for an apartment which would likely have a small outdoor/balcony area. We actually weren't looking in the suburb that we ended up buying in purely as we thought we wouldn't be able to afford it. Turns out we could and we are so happy we ended up here, as the walks each morning have been stunning! 
A: How did you come to work with Aviser Finance?
G & C: Several years ago, close friends of ours recommended Aviser Finance to my mum when she was looking to refinance her home. Then she also recommended Aviser to me, I have now recommended Aviser to other friends – and I'm confident the cycle will continue. It's a powerful, thing word of mouth.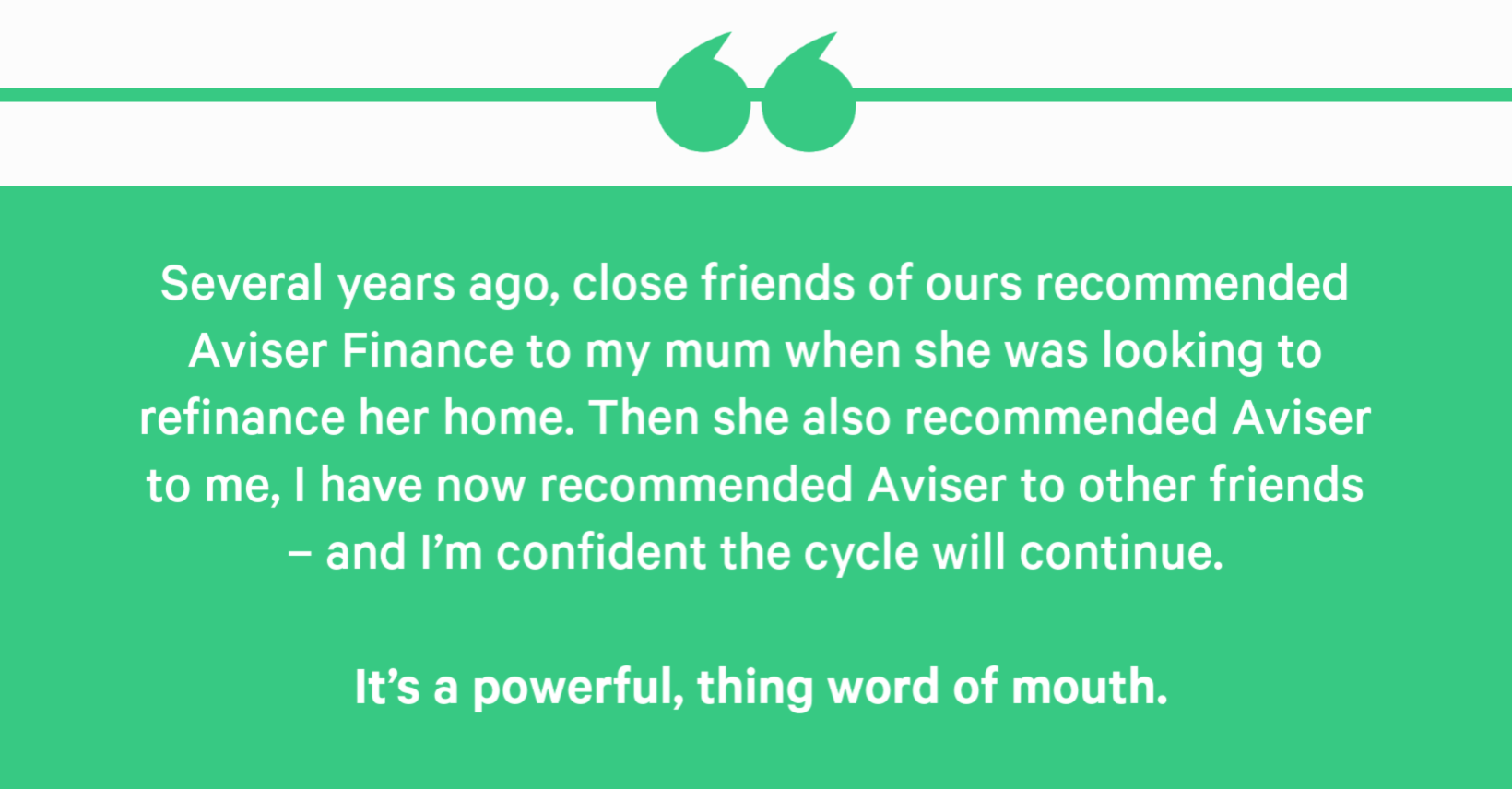 A: How important was organising finance for you, and how early on in your buying process did you engage a finance broker?
G & C: Organising finance was essential for us. There is no way we could have done this alone as neither of us are particularly knowledgeable when it comes to finance, so we needed the guidance. As soon as we started to build up enough savings and realised buying a property was in reach, we booked an appointment with Aviser.
A: Did your expectations about the property you'd ultimately buy change over the period of searching, negotiating and settling your first home?
G & C: Yes, our expectations changed constantly. We went from looking at new builds to established, central apartments to units 40km out of the city and our budget definitely increased. What was interesting through is that what we ended up with met all of our original expectations. Established apartment, close to the CBD and within our original budget.
A: Can you share the three biggest lessons you learnt through your home buying process? 
Negotiations can be stressful, especially prior to auction. Have a strategy and a ceiling price that you are happy to walk away from, even if the successful buyers offer is only $1 over yours.
Do your research! Previous sold price, price of others in the block/ area or similar properties. If you can, obtain a property report, as this will prove very helpful.
Pre-approval is essential. We purchased prior to auction and were successful, despite there being 2 slightly higher offers. The vendor proceeded with our offer as we were the only buyer with pre-approval.
Looking to purchase a property? Aviser Finance are here to guide you through every step of your home ownership journey. Give us a call or email info@aviser.com.au to begin a discussion – let our experience guide your first steps into property ownership.