"We are passionate about what we do, strive to provide the best service possible, and always look for ways to improve!"
If you're thinking of purchasing a new home, getting a building inspection is a must. Working with an experienced building inspector will provide you with the peace of mind you deserve before making this significant investment in your future. 
A building inspection will reveal any potential issues with the property, giving you peace of mind and helping you make an informed decision! It can also help you avoid costly surprises down the road and uncover any safety hazards that may exist in your potential new home. 
If you are looking for a building inspector in the greater Melbourne area, look no further than our trusted associates at PADinspections! Philip, Patrick and the team have helped many of our clients carry out thorough pre-purchase building and pest inspections at their properties. With 320 5-star reviews on Google, you can trust that you and your property are in good hands!
We spoke to Philip to learn more about PADinspections and the many benefits of a thorough building inspection.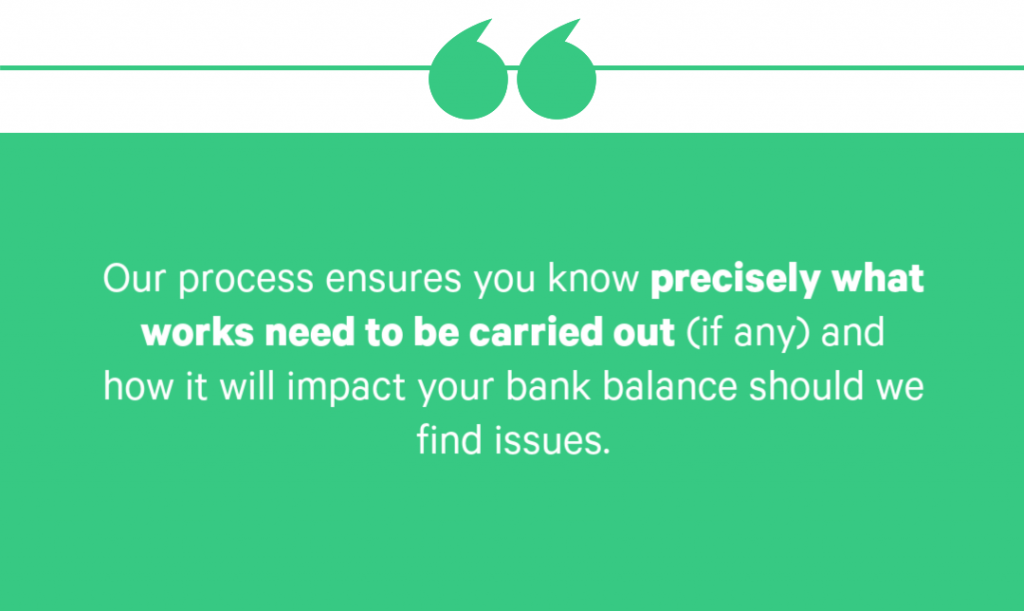 Aviser Finance: Hi Philip! Can you tell us about your business, PADinspections? 
Philip: PADinspections consists of myself and my business partner Patrick Dunne. Together we provide experienced and thorough pre-purchase building & pest inspections throughout greater Melbourne. We are passionate about what we do, strive to provide the best service possible, and always look for ways to improve!
Patrick and I entered the building trade as apprentice carpenters many years ago. We are both licensed builders and registered building practitioners, and we are fully insured to provide detailed reports and advice to our customers. This extra level of experience in building and construction has helped PADinspections stand out from the crowd.
AF: Why is it so important for homeowners and investors to seek a thorough building inspection before purchasing or renovating a property? 
P: Buying a property is, in most instances, the most significant transaction a person will ever enter into in their lifetime. It is almost always an emotional decision for the purchaser.
We take the emotion out of the process by providing a complete picture of the property's condition. When we conduct an inspection, we access areas of the property that prospective buyers can't see, such as the roof space and the subfloor, which can hide some expensive defects.
Our process ensures you know precisely what works need to be carried out (if any) and how it will impact your bank balance should we find issues.
AF: What is the main point of difference you offer your customers?
P: Service! 
We will always spend as long as we need to with our clients to ensure they are entirely comfortable with our findings and can proceed accordingly.
We also pride ourselves on getting into places other inspectors can't or won't go.
AF: What are some of the most common issues you encounter during your inspections?
P: Where do I begin?! 
There isn't a construction type or period of property in Melbourne that we have not inspected. All will have common defects, from original blue stone to brick veneer on slab, churches to barns.
But a good place to start is:
The footings – does it require restumping?

The roof cladding – is it watertight?

The bathrooms – look for any leaks/grouting issues

Timber pests – check for any obvious evidence of termite activity
AF: What are the main features of a property that people should look out for that could indicate a potential issue?
P: If you are at an open home inspection, check for cracking/settlement in the walls. Ask the realtor if any recent renovations have been carried out, and if so, check whether a licensed builder did the work. Always check the doors at the property – doors that don't close fully can indicate movement in the footings.
AF: What can homeowners do if they do encounter a pest or termite infestation at their new property?
P: The good news is, like any issue with a property, it can be treated. A licensed inspector will be able to recommend a treatment that is specific to the pest and building type. Once eradicated, preventative measures can be undertaken to protect the property in the future.
Be sure to contact PADinspections to book your next Building, Termite or Pool Inspection! 
If you're looking to purchase property, Aviser Finance would be proud to help you on your journey. Book your consultation and get to know our team of experienced brokers today.
At Aviser Finance we pride ourselves on our fostered connections with Trusted Experts. When you partner with us, we will not only provide valuable financial advice to help you on your journey, we will also connect you to a network of talented individuals from a variety of fields and industries to help you achieve more!
---
Book your consultation and get to know our team of experienced brokers today.