"We strive for delivering high-quality services to any metal roofing and cladding projects while doing so with a cheerful kiwi approach."
At Aviser Finance, we champion a strong network of talented individuals, businesses and trusted experts from a range of industries. Tried and trusted, we're always pleased to recommend this elite group of experts to our clients and community.
In the latest In Your Corner blog, we speak with Hans Mills from HK Roofing about their range of fantastic services and the benefits of installing a skylight in your home!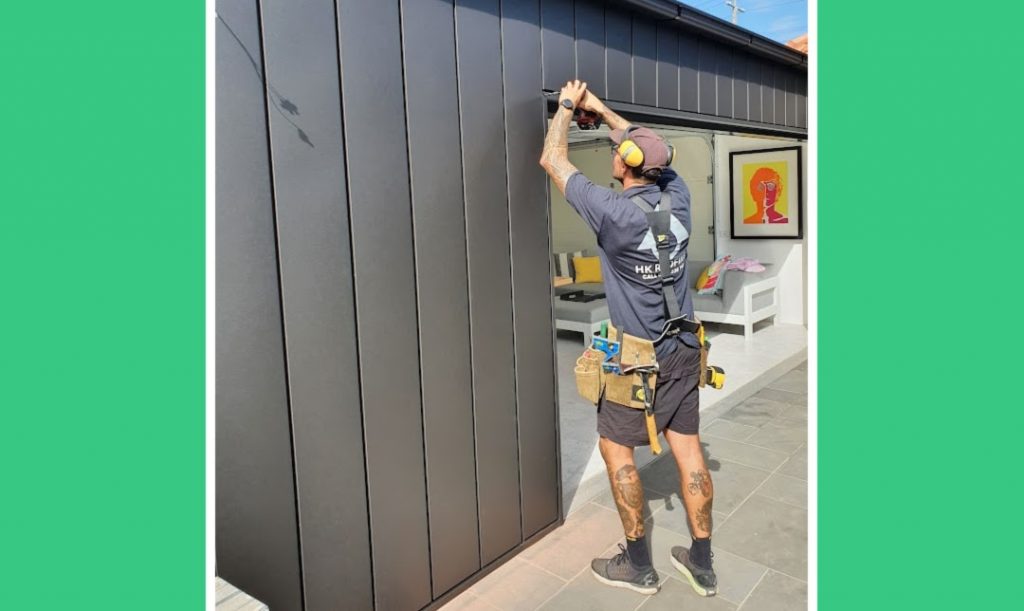 Aviser Finance: Hello, Hans! Can you tell us about your business and how long you've been in the skylight industry?
Hans: HK Roofing is a small, locally owned business in the heart of Melbourne's inner-city suburbs. As co-directors, Kevin and I have been installing Velux skylights for over 15 years. We currently serve Bayside Melbourne, the south-eastern suburbs and the Mornington Peninsula.
AF: What are the main benefits of installing a skylight in your home?
H: Every project and skylight offers a new opportunity for light and creativity in the home and office space environment.
NATURAL LIGHT: There is nothing healthier and refreshing than having natural sunlight (or moonlight) lighting up areas of your house. Whether it's in the bathroom – where it will help you dry faster – or in the office space which can sometimes be so all-consuming, having natural light can create a sense of well-being that electrical or solar lighting does not.
COST: Saving on your electrical bills! Skylights throughout a home reduce the use of power, bringing light into the darkest spaces in a residence. 
VENTILATION: Velux offers a range of openable skylights that support the circulation of natural fresh air throughout the home. They also have options for solar-powered opening skylights using energy from the sun to power them on or off.
AF: How can our clients decide if a skylight is right for their property?
H: A skylight can be a great option if you have a space that is just too dark to be useful as part of your lifestyle. They are long-term investments that can add tremendous value to your property. Beautiful natural light is often the most aesthetic part of a household and makes a unique selling point!
Two key things to consider are:
The skylight needs to have a roof space directly above it (i.e., it cannot be on the first floor of a two-storey house).

Skylights can be installed on a number of different roofing applications, whether on tiles, metal or shingle roofs. Our skylights come in a range of different sizes to fit into any roof space. All Velux skylights are double-glazed and do not damage any interior paint or plasterwork.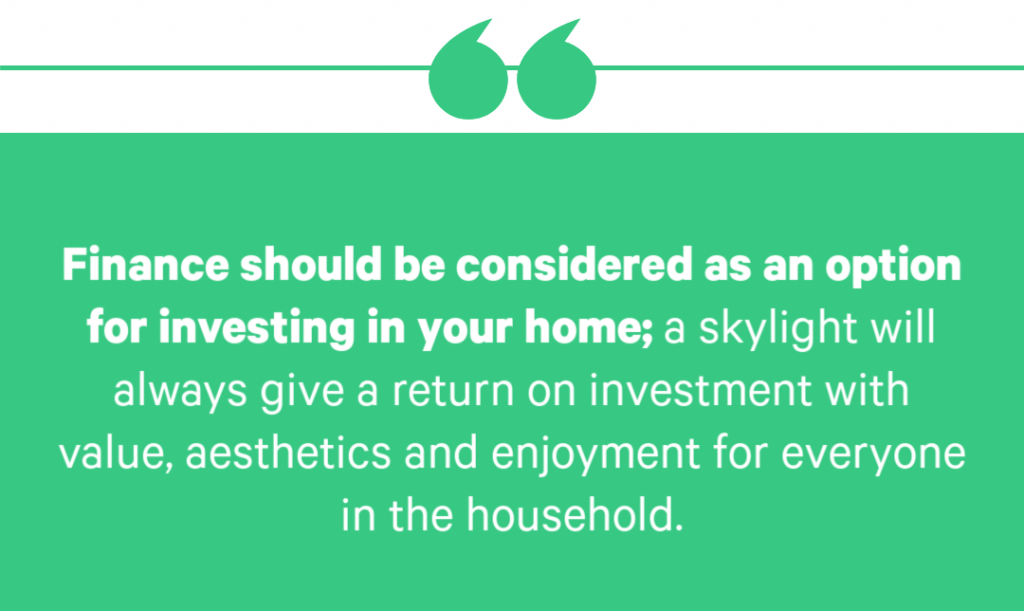 AF: While skylights can be an excellent investment – renovations overall have become expensive. Could additional finance help clients with their renovation goals?
H: Yes, you are absolutely spot on! With rising costs of materials, inflation and labour costs installing skylights can become a costly investment. Ultimately, this should not deter you from going ahead with the work. Finance should be considered as an option for investing in your home; a skylight will always give a return on investment with value, aesthetics and enjoyment for everyone in the household.
AF: What has been your experience with Aviser Finance?
H: In our experience, Martin and the team are extremely dedicated to finding solutions to their customers' needs.
Get in touch with HK Roofing and book your service today!
Follow HK Roofing:
---
Contact Aviser Finance to learn more about how we can match you with the best finance options to help you achieve your biggest aspirations!