"Until four months ago, I thought I would be renting for the rest of my life. Without Aviser Finance, I wouldn't be a homeowner today – if ever in my lifetime. I honestly can't thank Martin and the whole team at Aviser Finance enough!"
For most Australians, purchasing their first property is the ultimate dream. Troy has wanted to become a homeowner for his entire life, having watched his mum and dad take so much pride in maintaining their family home.
But Troy's profession as a freelancer in film and television production made him worry that he would never be approved for a home loan.
All of this changed when he first got in touch with Martin and the Aviser Finance team! We were able to support Troy to gain pre-approval for a home loan which gave him the freedom to begin searching for the perfect property. Three months and 150 property viewings later, Troy officially became a first-time homeowner!
Aviser Finance is so proud to have worked with Troy to help make his dreams come true.
We spoke to Troy about his experience of finding the right property, the benefits of seeking pre-approval, and why there are no stupid questions when it comes to financing!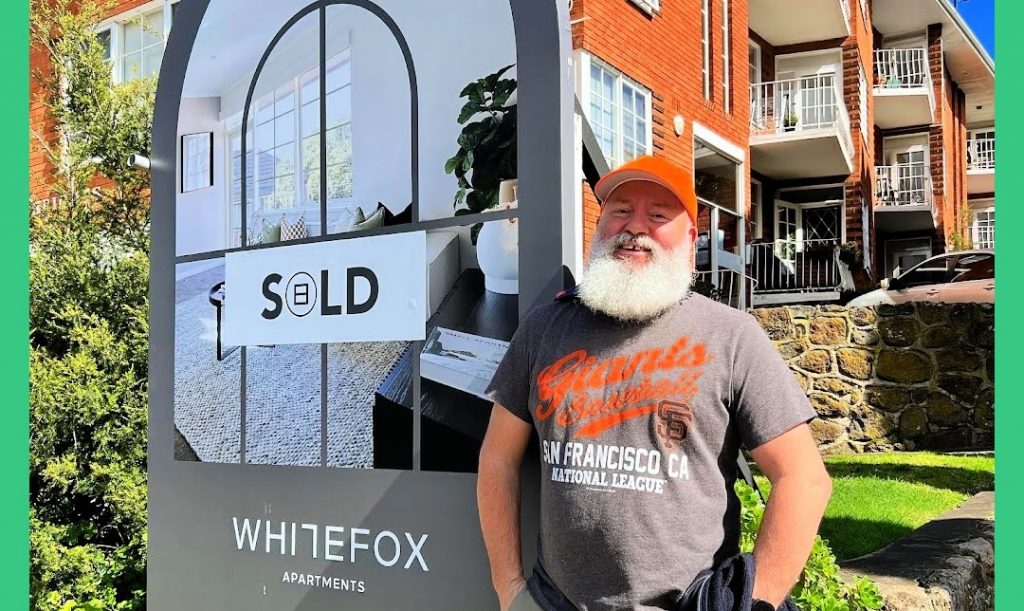 Aviser Finance: Hi, Troy! Congratulations on your recent purchase!
How long have you wanted to become a homeowner?
Troy: I have wanted to be a homeowner for as long as I can remember. My memories as a very young child are my parents painting, fixing, renovating and extending our family home, and I have always wanted to do this to my own home.
AF: How many properties did you look at before you found "the one", and what made your new home stand out from the rest?  
T: I think I looked at over 150 properties over 12 weeks! The Estate Agents who handled the sale went above and beyond. I dragged my partner David out every Saturday between 8 am – 5 pm for three months, often zig-zagging from Elsternwick to Northcote and across to Seddon & Yarraville. 
The big things that stood out in my new home were that it ticked several boxes: older style, double brick, tons of natural light, and great outside views while making sure no one can see inside, so there's lots of privacy without the need to keep blinds closed.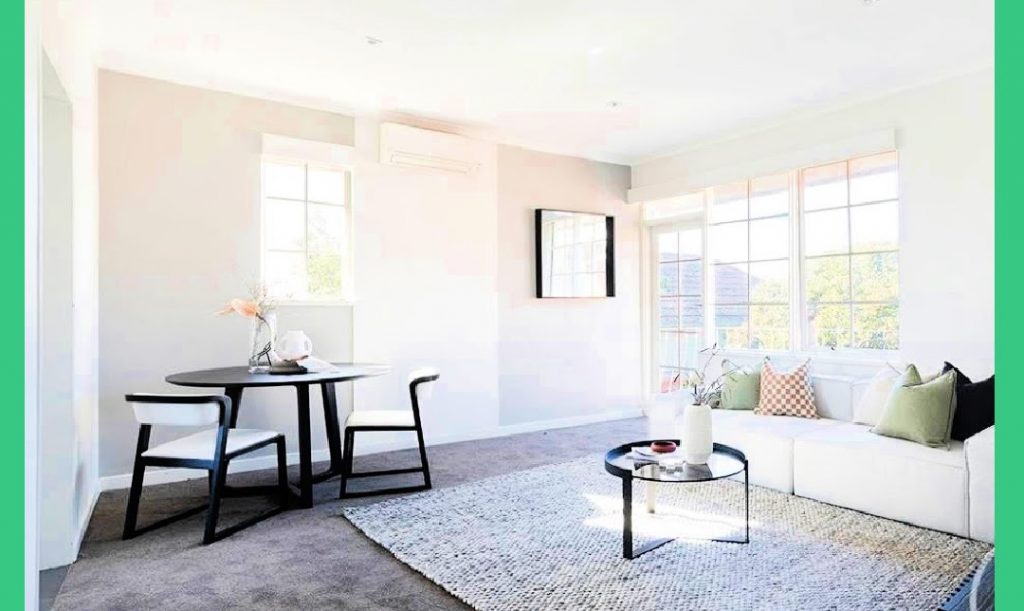 AF: What made you want to work with a broker, and why did you choose Aviser Finance?
T: Being a first home purchaser was incredibly daunting (even at 51 years old!) I decided I needed help with all the tricky financial questions and the vast array of mortgage options and to figure out the best direction that suited my lifestyle as a freelancer in the world of film and television production. 
I have had several close friends use Aviser Finance who highly recommended their services. The team held my hand through the entire process, from our initial chat to securing a fantastic loan.
AF: Why did you decide to seek pre-approval for your financing?
T: I wanted to ensure that when I found a property I loved, I could proceed knowing I had financial support behind me. Until four months ago, I thought I would be renting for the rest of my life as I have always worked casual/freelance in film & television production.
From my initial chat with Martin, he assured me he could help me secure a loan at a great rate. Aviser Finance made me feel 100% secure in pursuing properties.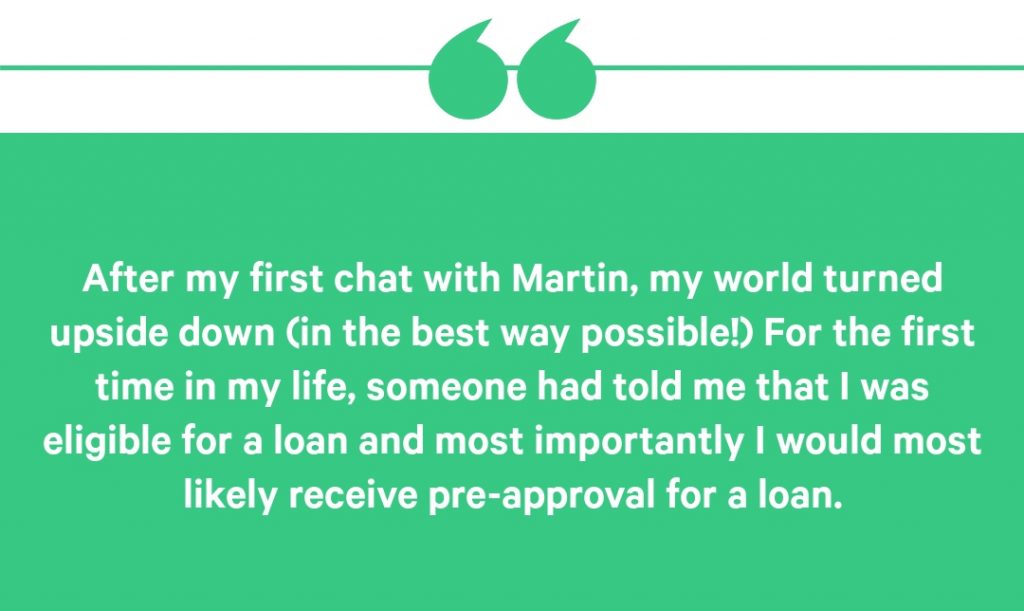 AF: How did Aviser Finance support you on your purchasing journey?
T: After my first chat with Martin, my world turned upside down (in the best way possible!) For the first time in my life, someone had told me that I could apply for a loan, that I was eligible for a loan and most importantly I would most likely receive pre-approval for a loan.
Martin made the process easy and stress-free and explained every step of the journey.
Without Aviser Finance holding my hand from the start of the process to signing my home loan documents, I wouldn't be a homeowner today – if ever in my lifetime. I honestly can't thank Martin and the whole team at Aviser Finance enough.
AF: What advice would you give to someone thinking about buying their first home?
T: Don't be scared to take the first steps! Reach out to Aviser Finance and get the conversation started. They will explain all your options clearly and simply, and stay by your side every step of the way.
There are also no stupid questions! If you have something you are unsure of, let them know and they will explain everything you need and want to know.
Martin and the Aviser Finance team have completely changed my life in the biggest way possible, and I couldn't be happier!
Contact Aviser Finance today to learn more about how we can make your dreams of homeownership a reality!