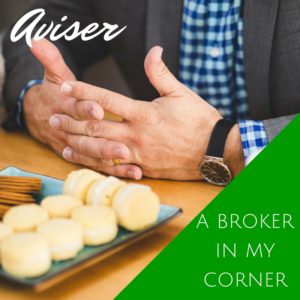 No matter how well-versed one is in property investment, or how many mortgages you've under your belt – having a trusted broker in your corner can make all the difference when it comes to a successful, stress-free and financially-sound lending process.
In today's Aviser blog we feature the impressions of our client Andrew, who has recently secured a property with the assistance of Martin and the team. Andrew is a screenwriter who has some serious chops when it comes to buying and selling property – he's done it time and again, and is far from inexperienced in the process. He's a perfect example of a talented self-employed individual who – along with his family – benefited from having the expertise of an Aviser broker in his corner. Here's Andrew, who explains how Martin helped cut through the confusion, and straight to the approval.
"I was delighted to not have to navigate my way through the forest of lenders and loans on offer. I doubt whether I would have been able to be confident that we had made a wise choice. With Aviser I was able to relax in the knowledge that someone who was an expert in their field and was on top of all the latest information was advising us. I was surprised and impressed with how quickly and confidently Aviser was able to narrow the field of potential lenders for us. What seemed like an overwhelming amount of choice became immediately manageable.
It always amazes me that people don't think twice about hiring a plumber, an electrician or an accountant – because they are experts in their fields. But when it comes to significant financial decisions that might affect their lives for the next 25 years they opt to do it themselves. I liked the confidence of having an expert in my corner.

Trust is an important factor in anything to do with money. It was wonderful to have someone I trusted impeccably negotiating for us. It was liberating to know that we were being represented by someone of integrity, with our best interests at heart. This is how working with Aviser differs significantly from dealing with a bank. Aviser is on your side.
I am confident that we have improved our financial position significantly since being involved with Aviser – by being able to secure a better rate with our existing lender, and being able to take advantage of Aviser's professional contacts to identify the right property."
Are you self-employed? Depending on your circumstances, it's no barrier to securing a great loan with Aviser Finance.